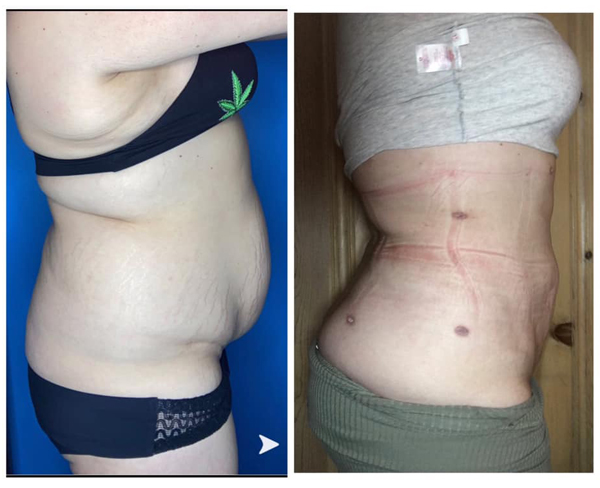 Sarah's Journey
Long story short: My procedure was extremely painful for ME, due to MY circumstances (do NOT let this scare you.)

I've said this a million times and I'll keep saying it, IT WAS 100% WORTH IT!!!

If you start feeling depressed, you start questioning your results, you start feeling negative PLEASE KNOW YOU ARE NOT ALONE!
Liposuction Procedure – September 2020
360 Liposuction ( Stomach, Sides and Lower Back )
Fat Transfered To Breast