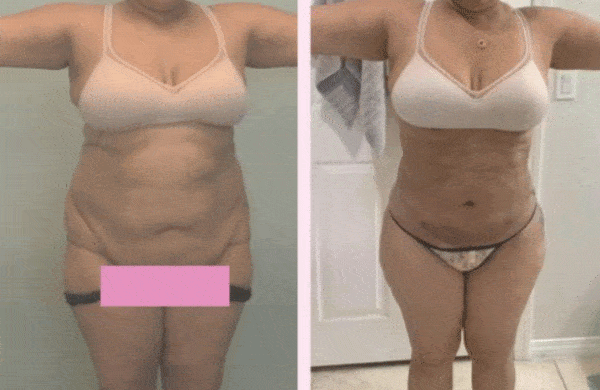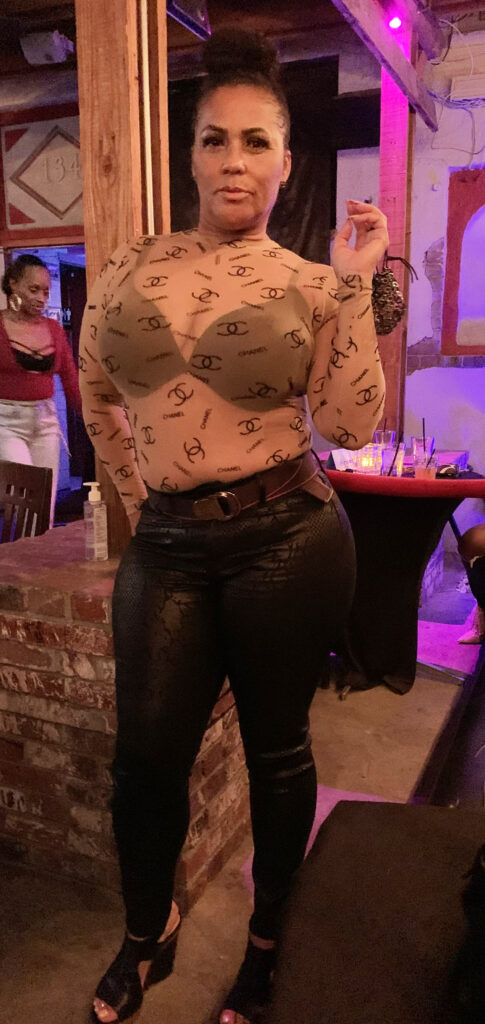 Audra Finds Her Way
Life challenges and decisions sometimes leads us down a path that we look back and don't even realize how we got there.

When we finally realize how deep and dark it is, we find our self not knowing how to get out.

Well, I'll tell you how to get out – it starts with your thinking. Change the way you feel about yourself and the path gets wider and brighter.
Liposuction Update – May 2021
A year ago (2020) – I had 360 lipo and it is one the best decision that I've ever made for myself.
Shortly after my year I decided that I wanted to have my arms, my back and my bra roll done.
I am almost 2 months post op and this is the second best decision that I've made so far for myself. Not only am I very happy with my results. But I am happy mentally. I am so grateful for Trevor Schmidt and MyShape Lipo because I have gained long-term friendships.
My journey has not been easy but it was definitely worth every high and lows that I have experienced. I am truly on the path of self love and servanthood. I share my story because I know that there is someone out there like myself.
We do not have to live in self-doubt and insecurity and depression.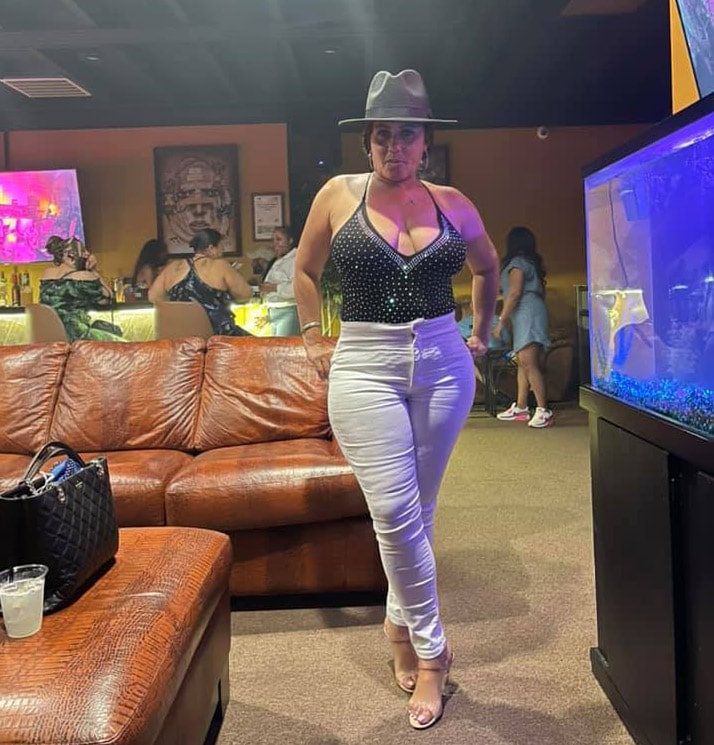 2nd Liposuction Procedure – March 2021
Chin
Front & Back Braw Rolls
Arms
In 2021, I came back to do my Chin, Front and Back Braw Roll and Arms. I am screaming from the top of my lungs I am so happy with my results.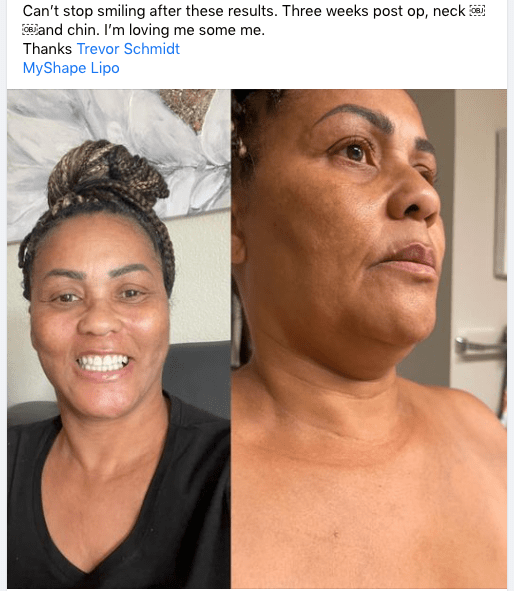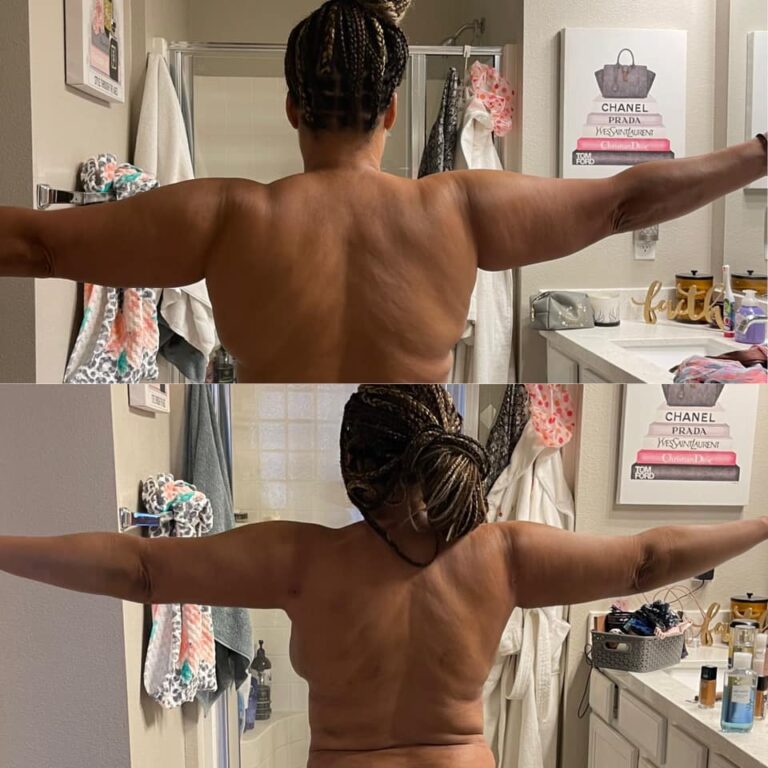 1st Liposuction Procedure – May 2020
360 Liposuction
All The Way Around The Waistline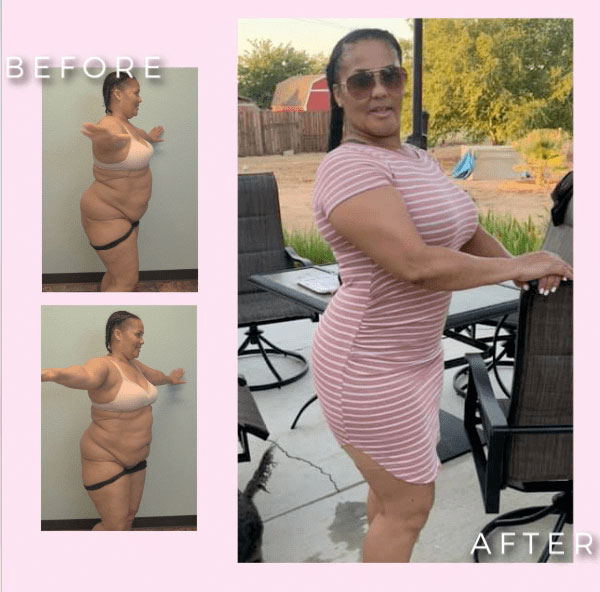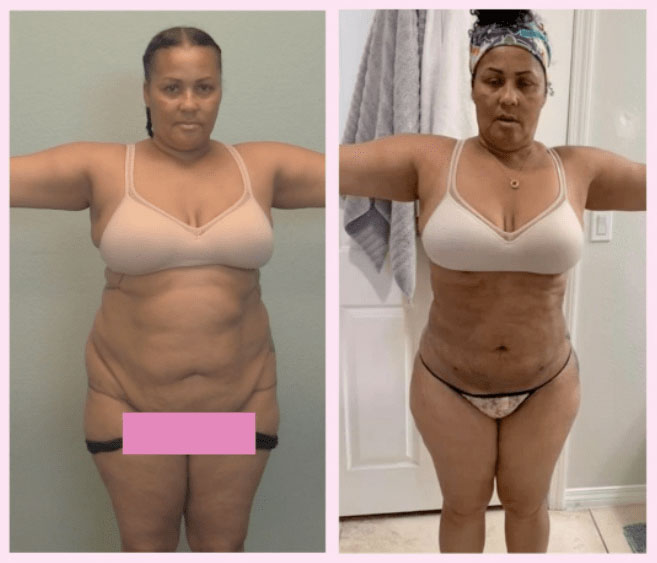 2019 – Audra Meets MyShape Lipo!