Liposuction Procedure
We have chosen the safest most effective means of fat removal. Our goal is to offer safe, consistent results at a cost effective price. We use the Tumescent Technique for local anesthesia, so our patients remain awake throughout the procedure. Oral sedation medication can be given for those that are very anxious. For fat removal, our instrument of choice is the power assisted liposuction (PAL) made by MicroAire.  We have achieved the most consistently smooth and even results using the PAL unit. We also use the SmartLipo Laser to aid in skin tightening when this is of concern.
Wow! I was a little skeptical and thought that lipo was only for girls, but boy was I wrong. Ever since I was in high school I've had this spare tire around my waste. I thought that's the way I am and I just need to live with it. Now I'm not embarrassed to take off my shirt by the pool and I can't stop looking at myself when I walk by a mirror. The staff was so nice and helpful from answering questions to making sure that I got home safe, they really care. I highly recommend you to my friends.
Another Happy Patient!
When considering the various techniques or technologies for liposuction, it is important to realize that it's the practitioner and not the tools that give you the good results.  With a good Liposuction Specialist, you could get good results with any of the instruments or techniques.  If there were one instrument or technique that was by far the best, then everyone would be doing it the same way.  The goal is to remove the fat in a smooth and even fashion, but there are many ways to get to the same conclusion.
Anesthesia
Tumescent Technique – The tumescent technique is a method that provides local anesthesia to large volumes of subcutaneous fat and thus permits liposuction totally by local anesthesia. This is the accepted standard of liposuction in recent years because of it's safety profile and the ability to remove large volumes of fat while the patient is awake.
Local anesthesia: This refers to the use of medication only in the areas that are being treated as opposed to putting you to sleep. The localized area is numbed using a dilute solution consisting of saline (salt water), lidocaine (numbing agent), and epinephrine (constricts the blood vessels to decrease bleeding.) Local anesthesia is by far the safest way to perform this procedure. Less medication is used and the medication only affects the local area eliminating all of the risks of general anesthesia. Since this is much safer and does not carry the same risks, it can be done in an office setting and does not require an anesthesiologist to be present. This also makes local anesthesia significantly more cost effective as you are eliminating the cost of hospital fees and anesthesia fees which can amount to $1000's in savings.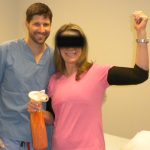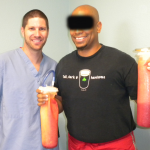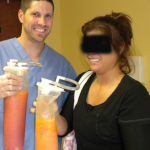 Fat Removal Instruments
There are many different tools on the market that can be used to remove fat. Each of these various tools works a little differently, but ultimately accomplish the same goal of fat reduction. All of these instruments have been shown to work and get good results. What makes one better than the other is usually the person using the instrument. It's possible to get good or bad results with any of these instruments so it depends primarily on how comfortable the surgeon is with that tool.

Power Assist Liposuction (PAL): This is the use of power to create a vibration or oscillating effect to break up the fat. This reduces the amount of force required by the surgeon to break up the fat for removal.  A canula is attached to the power hand piece along with suction tubing for the easy removal of fat. This is done with the tumescent technique.

Skin Tightening
SmartLipo – SmartLipo is actually where laser liposuction began.  The laser heats up the undersurface of the skin and creates a tightening of the skin similar to shrink wrap being heated up.  Through studies, skin tightening can be around 50% more with use of the laser vs liposuction alone.  Studies have also shown that the laser stimulates collagen growth for up to 6 months after your procedure, which means you will get tighter and thicker skin for up to 6 months after.


Disclaimer:  Individual results may vary, please consult with specialist before making important medical decisions, this website does not guarantee the accuracy, timeliness or completeness of such content and materials.  Results are dependent on the individuals own unique bodily limitations.  A consultation is recommended in order to provide individual expectations.