Liposuction
Liposuction can remove large quantities of fat for trimmer curves.  It's quicker, easier and more focused than weight loss.  We've performed over 15,000 procedures to change our patients lives. You don't have to lack confidence anymore.  Take action to make the changes you deserve.
SmartLipo™
SmartLipo adds a "skin tightening" element to the liposuction procedure. Studies show you can get 57% more skin tightening vs. lipo alone.  Stimulate the production of collagen and elastin for up to 6 months following your procedure.  We have not had a single complaint about SmartLipo.
Fat Transfer
Move fat from an area you don't want it to an area that you do, like breasts, butt, face or hands.  Appreciate a natural enhancement with quick results.  Join those "sexy girls" and get the curves you desire.  Finally fit into those fitted clothes and look the way you want.
Cellulite Reduction
Aggressive treatment to significantly reduce the appearance of cellulite. Quickly address the problem at it's source.  Other women will drool at your smooth thighs.  Stop being embarrassed to wear shorts and start living today.
Simple Pricing
Unlike our competitors, we show you our prices upfront.  We make the process quick and easy for you to make decisions.  1000's of happy customers appreciate our transparency. With prices 1/3 the national average, our rates are affordable.
Financing
We've got a financial plan that will work for you.  Get your procedure now with a little help.  Join our other success stories and get the body you want.  You don't have to wait anymore to look and feel better about yourself.
Free Consultation
Our consultations are FREE.  You don't have to wait to look and feel better.  Find out how much of a change we can make for you.  We've made the process so easy.  Call us now at 702-818-LIPO (5476) to schedule your free consultation: In Person or by Phone.
Win Free Lipo!
With 1 in 3 adults being obese, we're changing lives with "Free Liposuction."  Win your confidence back.  Join the 8 other lucky winners of our contest.  Your pattern of doubt and dismay ends today. Click Now to Register.
*Disclaimer: These are personal experiences and may not be typical of your results.
Trevor Schmidt, PA-C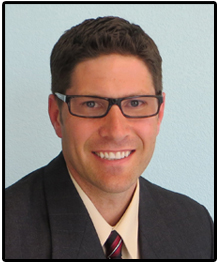 Liposculpture Specialist. One of the country's premier liposuction experts, and has performed over 15,000 liposuction procedures. Schmidt has the experience to get the highest quality results, quickly and at a more affordable rate.  With thousands of positive reviews across the web, you can be assured that he is the real deal and will follow through to get you the best possible results. Stop living with embarrassment and lack of confidence and get the body you've been dreaming about.  Schmidt prides himself on his aggressive approach to remove the largest amount of fat while keeping the results smooth and natural looking. His extensive experience with patient large and small, young and old assures that he has seen a wide variety of complex disproportion issues.